Meet the Team
Our dentists wouldn't be able to provide their top-tier services without our supportive, friendly team to help them out. Whether you're calling to schedule an appointment, checking in, getting your teeth cleaned or X-rayed, or checking out, our team members will do everything possible to make sure your needs are met every step of the way. We are excited to meet and get to know you and your loved ones! We love helping our patients improve their smiles and can't wait to start on yours.
Ariel, Office Manager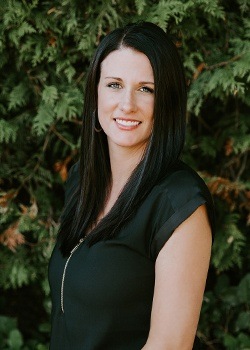 Ariel was born and raised in the greater Puget Sound area and has been working in the dental field for over 15 years. She attended Northshore Dental Academy for her education and is also trained in CPR, OSHA/WISHA, dental assisting, and sedation. There's a lot to love about her work here at Albright Family Dental, but what she enjoys most is being able to help people from all walks of life achieve their dental goals!
Ariel and her wonderful husband have a sweet boy and a little girl at home. Her children keep her very busy outside of working hours; other hobbies include exercising, reading, seeing great bands, and doing lots of outdoor activities like biking, hiking, and fishing.
Brianna, Scheduling Coordinator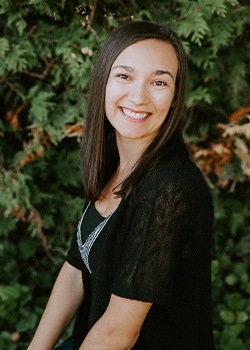 Brianna studied at Bellevue College and Lake Washington Tech for her education. Today, her career in dentistry spans over five years and counting. She feels very grateful to receive so much love and support from the other staff members, and seeing the patients get excited about the finished results of their treatment is always an amazing experience!
A Bothell native, Brianna got married in 2016 to her best friend and the most positive guy she's ever met. She's also very close with her family, and her mom is the hardest working person she knows. When she isn't busy at the practice, her favorite hobbies include watching movies, playing video games, biking, going on vacation (especially to Disney!), and doing 5k runs. She also loves Christmas time – her coworkers have even nicknamed her Buddy the Elf because of her excitement.
Lisa, Scheduling Coordinator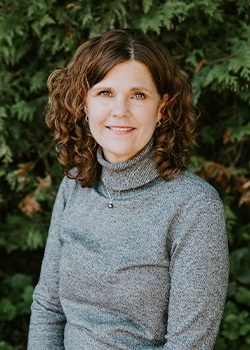 Lisa studied at Spokane Community College, Washington State University, and she has also completed numerous continuing education courses in order to further expand her oral healthcare knowledge. Today, her career in this field covers well over 30 years! Taking good care of patients in need and spending time with such wonderful coworkers is always a joy.
Lisa grew up in several amazing places due to her family serving in the military. Lisa and her wonderful husband of 33+ years have a beautiful daughter, a great son-in-law, a terrific son, and a baby granddaughter who is the best. They also have two active puppies at home! In her spare time, she enjoys staying active, being outdoors, traveling, gardening, bike riding, boating, and hanging out with loved ones.
Anisa, Expanded Functions Dental Assistant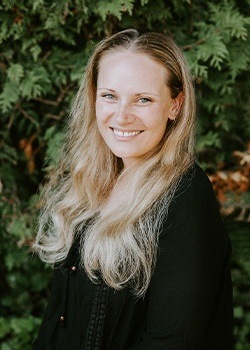 Anisa's career in dentistry spans fifteen years so far, with most of that time spent right here at our office. Originally from Newport, Oregon, she attended San Diego Mesa College for her education; as an EFDA, she is also fully trained in placing fillings. What she enjoys most about her work is getting to know all of the patients well over time – she also just loves teeth!
While growing up, Anisa was part of a military family. In addition to Newport, she's also lived in Washington, Hawaii, and California. Today, she has an energetic young son; thanks to him, she can name lots of superheroes and different types of monster trucks. He's currently teaching her how to fish too. When she has free time outside of the practice, her favorite hobbies include going to see the Backstreet Boys in concert, reading, eating dark chocolate, baking, and enjoying the rain.
Gerie Jo, Registered Dental Assistant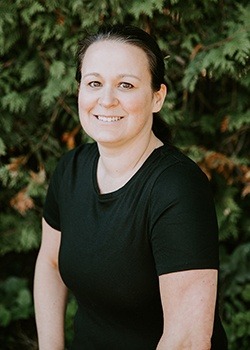 Gerie Jo was born in Ohio, but moved to Washington in 1989. She studied dentistry at Bellingham Technical. Today, her career in this field spans nearly 15 years! She really enjoys working closely with patients who start out not liking the way their teeth look. After their treatment is finished, seeing them smile confidently for the first time gives her such a wonderful feeling.
Gerie Jo is happily married with one daughter, three grandkids, and three dogs. When she isn't busy caring for teeth at Albright Family Dental, you can usually find her making jewelry or crocheting at home.
Oksana, Registered Dental Assistant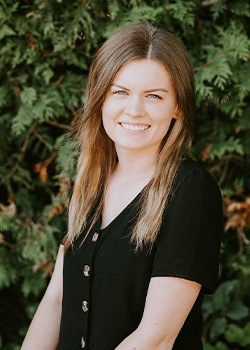 After attending Sno-Isle TECH where, Oksana completed her dental assisting education, she attended Everett Community College for further education. Today, she loves collaborating with such amazing coworkers here at Albright Family Dental, as well as being able to help patients keep their smiles healthy!
Oksana is originally from Kremenets, Ukraine. She has three siblings and is getting married in the summer of 2020! When she isn't busy at the practice, she enjoys exploring new places, spending time in coffee shops, and taking lots of pictures.
Olga, Registered Dental Assistant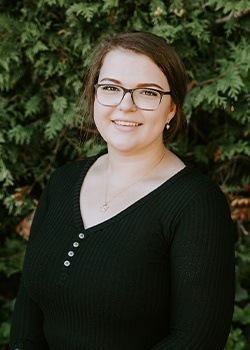 Olga has been working in the dental world for a handful of years so far, and she truly loves getting to know each patient well and helping them feel more comfortable about their smile. Originally from Noyabrsk in Siberia, Russia, her family came to the United States when she was just two years old. She attended Sno-Isle TECH and then Everett Community College for her education.
Outside of working hours, you can usually find Olga practicing photography, going to the beach, traveling, and making coffee. In fact, she works as a barista at her church to this day! She is also multilingual and can speak Russian, Ukrainian, and English fluently.
Jessica, Registered Dental Hygienist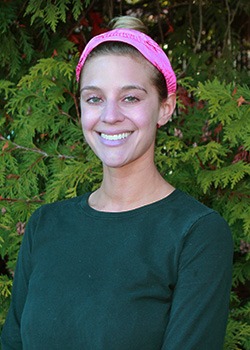 Jessica originally hails from Trumbull, CT and attended college at Old Dominion University in Norfolk, VA. She has been working in the dental field for nearly 10 years so far! Being able to give people the confidence to take control of their oral health through transparent communication and valuable information is her favorite part of this job.
Jessica has a big Italian family and always enjoys going home for the holidays to meet up with everyone. Outside of the practice, her two rescue dogs are her whole world! Her favorite hobbies include going on long runs and hikes with them by her side.
Sherri, Registered Dental Hygienist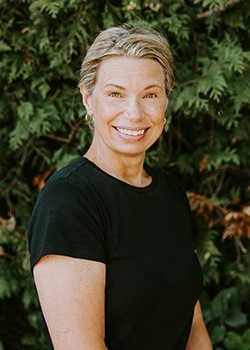 Sherri's career in dentistry covers over 20 years so far, and she definitely has a passion for helping patients get (and stay) healthy. She attended dental school in Colorado; in addition to being an RDH, she is also trained as an Expanded Functions Dental Assistant.
A Seattle native, Sherri and her husband have two grown children. When she isn't busy at Albright Family Dental, her favorite hobbies include gardening, hiking, floating in rivers, camping – pretty much anything that has to do with being outside! She also enjoys traveling abroad, taking road trips, and looking for treasures at the local Goodwill. They're currently collecting PYREX bowls!