Implant Dentures – Everett, WA
Long-Lasting Prosthetics for Life-Changing Smiles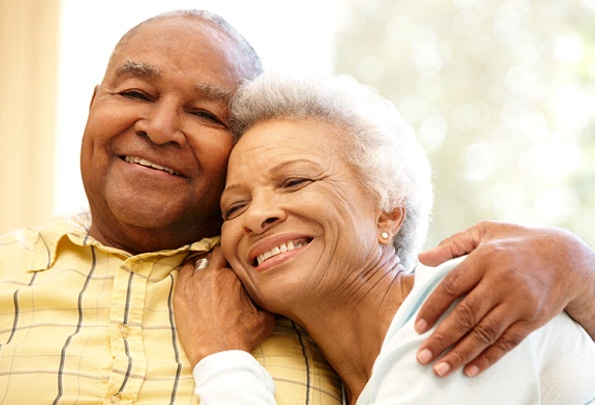 Tooth loss can be a devastating reality for many people. Unable to speak and eat properly, the change in appearance and functionality can leave many feeling hopeless when it comes to day-to-day life. While dentures can restore an individual's aesthetic and provide limited function, they leave much to be desired. This is why at Albright Family Dental, Dr. Kaopua offers full mouth dental implants in Everett. These permanent prosthetics provide patients who are missing an entire row of teeth the chance to embrace a better quality of life by offering increased bite force and chewing power, jawbone preservation, and a smile that can last a lifetime. Contact us today to schedule an appointment with Dr. Kaopua to find out how we can help you take the next step.
Why Choose Albright Family Dental for Full Mouth Dental Implants?
Start-to-Finish Implant Placement & Restoration In-House
Trusted Dental Experts with Years of Experience & Training
Dental Insurance Accepted & Financing Available
What Are Full Mouth Dental Implants?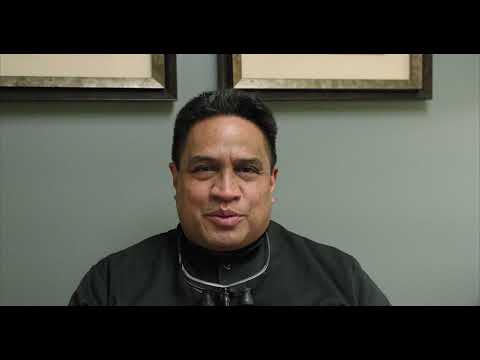 Full Mouth Dental Implants (sometimes called implant dentures) are a proven method of tooth replacement that offers patients benefits that cannot be attained with any other type of prosthetic. Dentures and fixed bridges can accomplish much, but they cannot do the one thing that only full mouth dental implants can, which is mimic the natural tooth structure to continue stimulating the jawbone. This invaluable advantage sets full mouth dental implants apart from the competition because it ensures better oral health, preservation of the existing jawbone, and a permanent structure that can remain firmly in place for a lifetime with proper care.
During your initial consultation, Dr. Kaopua will determine which type of restoration is right for you:
Fixed/Permanent Full Mouth Dental Implants
Considered a hybrid model, a fixed denture requires between 4 and 6 implants and is secured into place, only to be removed by a dentist. This allows for greater permanence and an easier way to clean your teeth each day.
Removable Implant Dentures
If you prefer that your denture be removable, your implant dentist in Everett can place an overdenture. Requiring only 2-5 implants to hold it in place, you will not need as much jawbone density to ensure the successful placement of these posts.
The Full Mouth Dental Implant Process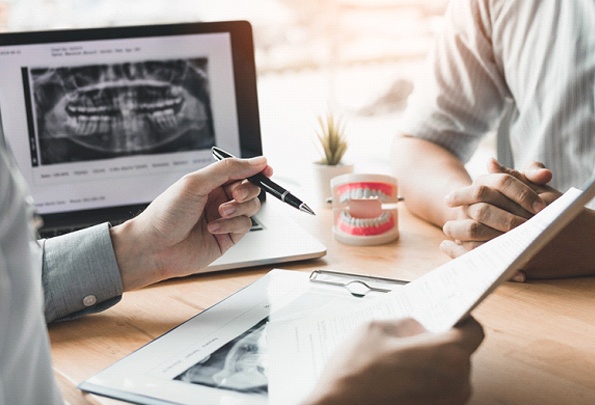 You must understand that the process of receiving dental implants takes time. Depending on your case, it can require months or even a year to see results. To help you better understand the process, here are the steps you can expect to take:
You will meet with Dr. Kaopua to discuss your eligibility for dental implants in Everett. During your consultation, he will determine if you require preliminary treatments that will improve the structure and health of your oral cavity (i.e., periodontal therapy, bone grafting, tooth extractions).
Your dental implant surgery will require that you receive local anesthesia, which will ensure you remain pain-free throughout your procedure. Dr. Kaopua will make incisions in your gums before carefully placing each implant into the appropriate location and closing the gum tissue.
You will return home to recover for 3-6 months to allow osseointegration to occur, which is the fusing of your implants to the bone and surrounding tissues.
You will return to our office to have your metal abutments and customized restoration put into place. Our implant denture will be made according to the specifications provided by Dr. Kaopua, making sure your new smile looks and feels completely comfortable.
Am I a Candidate for Full Mouth Dental Implants?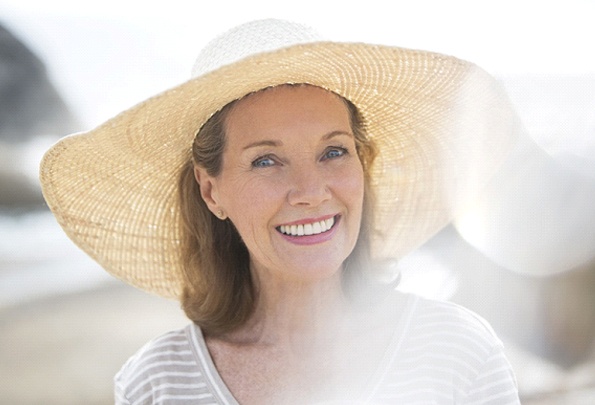 Think you are ineligible to receive full mouth dental implants? You're not alone. Many people automatically assume they could never qualify for such treatment; however, it is best to let Dr. Kaopua make that decision. Using advantaged technology to examine your smile, he can determine if you can receive the green light to move forward with dental implants or if you will need preliminary treatment. Also, he will be looking at the following criteria:
You will need to be healthy enough to undergo minor oral surgery.
You will need to have enough jawbone to support your implants and custom restoration. If not, a bone graft will be necessary.
You will agree to commit to proper oral hygiene while living with dental implants. Otherwise, they can fail over time.
Benefits of Combining Dentures & Dental Implants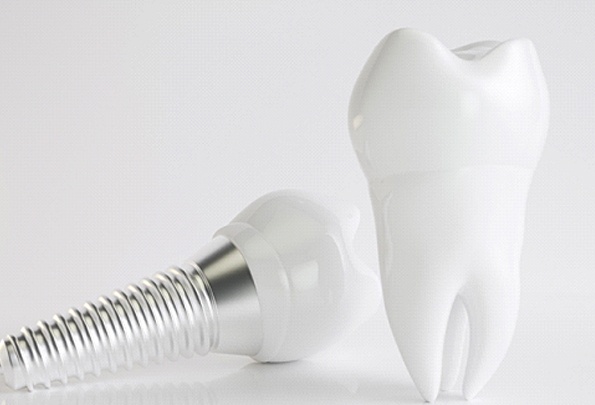 While it may seem easy to your dentist as to why you should choose dental implants, here is a short list of benefits you can review that explains why full mouth dental implants are far greater than other tooth replacement options:
Full mouth dental implants are capable of lasting an entire lifetime as long as you take proper care of them every day.
They stimulate the jawbone and prevent changes to the facial shape that can cause facial collapse over time.
They allow for greater functionality when eating your favorite foods because of the increased bite power and chewing force.
Full mouth dental implants ensure greater oral and overall health by reducing your risk for systemic diseases that are often caused, in part, by tooth loss.