Invisalign – Everett, WA
Clear Aligners for a Straighter Smile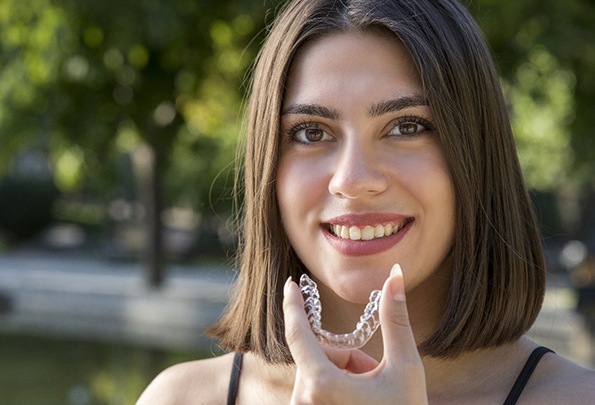 If you are unhappy with the look of your smile, there's something you can do about it that doesn't require metal brackets and wires. What is it? At Albright Family Dental, Dr. Jason Kaopua offers a more subtle solution that is known to provide faster results that don't compromise your daily appearance. With Invisalign in Everett, you can feel confident showing off your grin! To learn more about clear aligners for a straighter smile or to schedule a consultation, contact our dental office today.
Why Choose Albright Family Dental for Invisalign?
All Services Performed Under One Roof
Advanced, State-of-the-Art Technology Used
Dentist Committed to Continuing Education
How Invisalign Works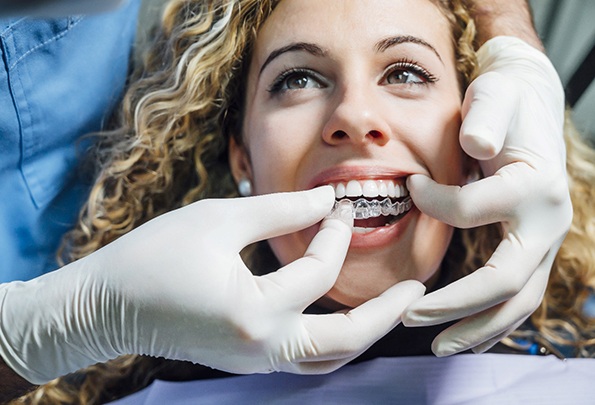 Using clear, plastic aligners, Invisalign trays are customized to fit your smile. Throughout treatment, the aligners will gently apply the appropriate amount of pressure to your teeth, effectively shifting them into the desired position.
Their transparent material makes it difficult if not impossible for others to notice your aligners, and they are incredibly easy to use as you move throughout your day. You will be required to wear them 20-22 hours a day for one to two weeks at a time, at which you will swap out your current trays for the next set in the series until you are finished with treatment.
Indications for Invisalign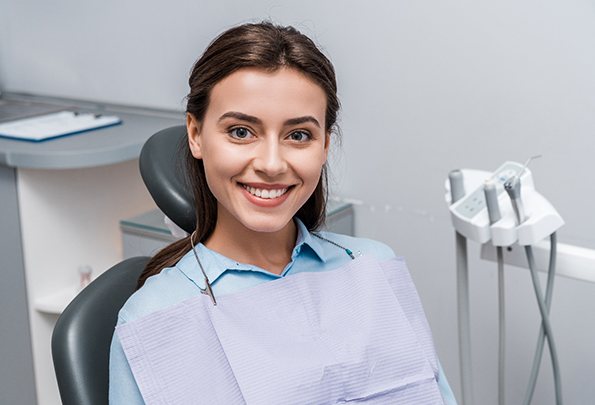 When it comes to determining if Invisalign is right for you, our team of dentists will need to examine your oral cavity. If you show more complex alignment issues, you may be recommended for traditional braces. However, if you have issues that aren't as severe, it is possible that Invisalign will help you achieve the smile you desire. Here are some is the issues that Invisalign can help with:
Crowded Teeth
For teeth that have become crowded and are overlapping, Invisalign is an excellent option. Clear aligners work by applying gentle pressure to different parts of the teeth to shift them to a more aligned position. This will help to prevent issues, like cavities and periodontal disease, that are common in people with overcrowded teeth.
Gaps Between Teeth
When teeth are too far apart, gaps can become apparent. They also put you at higher risk for oral health issues and tooth damage. Food debris and plaque become easily trapped and more difficult to remove. Invisalign is able to shift your teeth to be the perfect distance apart.
Bite Alignment
If your bite isn't aligned quite right, you could develop issues like temporomandibular joint disorder (TMD) and bruxism (teeth clenching and grinding). Invisalign is effective when it comes to correcting overbites, underbites, crossbites, and more!
How Long Does It Take to See Results?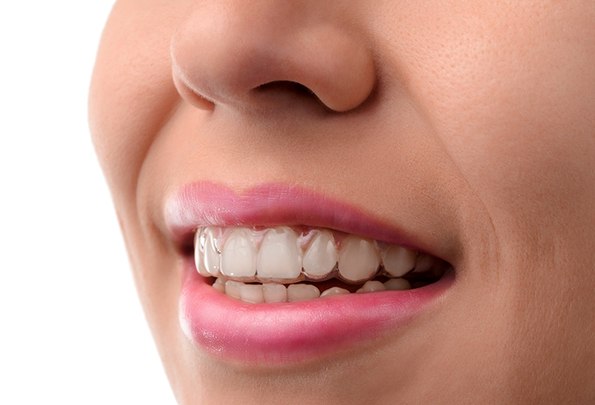 On average, most patients are finished with treatment in 8-12 months. Depending on the severity of your overcrowding, gapped teeth, or bite misalignment, timelines will vary. During your initial consultation with a member of our team, they will examine your smile and determine how long you can expect to wear Invisalign clear braces.
As long as you adhere to the stipulations of wearing your trays 20-22 hours each day, only taking them out to eat, drink, or clean them, you should experience no delays in treatment. However, should you accidentally lose or damage a tray or forgo wearing them as you should, this can add time to the overall treatment plan.
The Benefits of Invisalign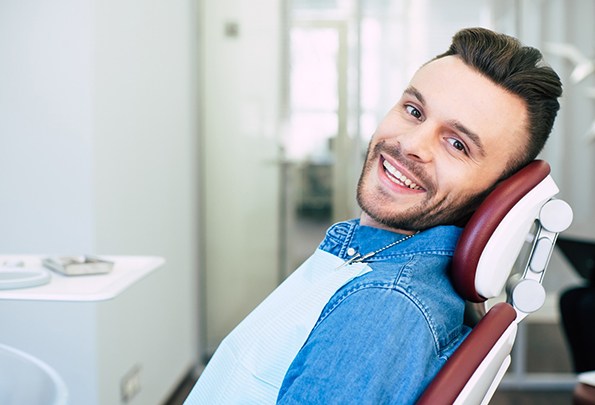 Invisalign is a versatile orthodontic solution that produces outstanding, beautiful results. When being treated with these clear aligners, you can expect to experience a host of benefits, including:
Increased comfort because no metal wires or brackets are rubbing against your soft oral tissues.
Enhanced aesthetics and boosted confidence because of your straighter smile.
Greater oral health because your teeth will be straight, and your bite will no longer cause excessive wear and tear on your teeth.
You'll achieve faster results with Invisalign, as opposed to metal braces that can require 2-3 years of wear.
Increased flexibility, which allows you to remove your trays while eating and drinking, making it possible to enjoy all your favorite foods.
How Much Does Invisalign Cost?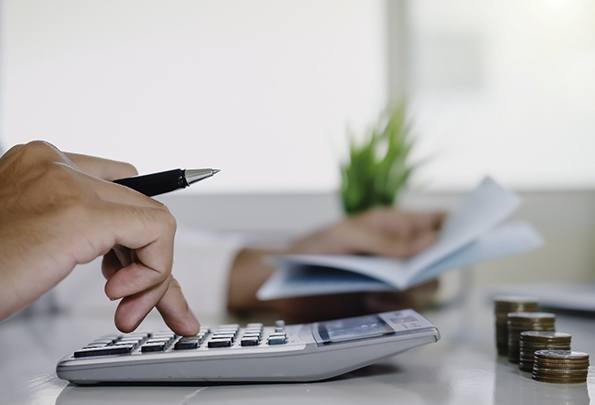 There are numerous factors that contribute to the cost of Invisalign treatment, like the complexity of your alignment issues, how old you are, and how often you wear your aligners. To figure out how much your treatment will cost, schedule a consultation with Dr. Kaopua. He will be able to give you a specific cost estimate and discuss your financial options with you. We are in-network with numerous dental insurance providers and offer CareCredit to help make your treatment as affordable as possible!
Invisalign FAQs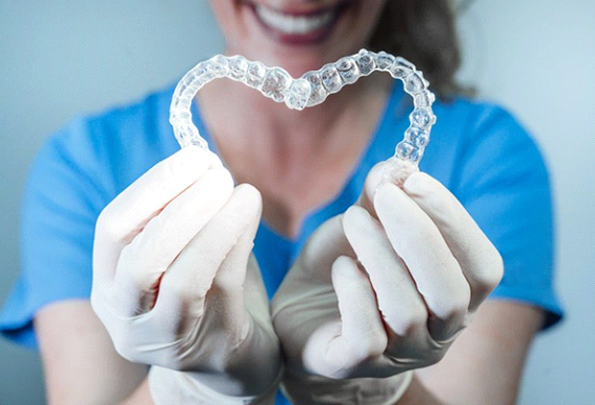 Invisalign has helped countless people across the country achieve healthier, more attractive smiles. Even as they grow increasingly popular, though, you may still have some questions about this treatment. Your dentist in Everett is happy to set your mind at ease during your appointment, but in the meantime, here are the answers to a few frequently asked Invisalign questions.
Will I Have to Wear a Retainer After Invisalign?
Yes, you will most likely need to wear a retainer once you're finished with Invisalign treatment. It takes a while for your teeth to "remember" their new positions, so unless you wear a retainer, your teeth might try to shift back into their original crooked state. In general, you'll probably have to wear a retainer for about 22 hours a day, just like the Invisalign trays, for a few weeks or months. Depending on the recommendations of your cosmetic dentist in Everett, you might be able to switch to only wearing it at night after some point.
Does Invisalign Taste Bad?
You shouldn't have to worry about your Invisalign trays tasting like much of anything. If the aligners start to get dirty, then they might develop a slightly stale taste. Cleaning your aligners on a regular basis can prevent this issue.
How Do I Keep My Invisalign Trays Clean?
Most people are able to adequately clean their aligners with only a toothbrush (a different one than you use to brush your teeth), clear hand soap, and water. We recommend at least rinsing off your trays every time you take them out, and scrubbing them clean once daily. Just make sure to use cold or lukewarm water, as hot water could cause the plastic to change shape.
Will Invisalign Affect How I Talk?
At first, there is a small chance that you will speak a bit differently. In particular, you might sound like you have a slight lisp. This is because a lot of the sounds you make while talking are produced by pressing your tongue against the space where the back of your front teeth meets the roof of your mouth. Your tongue might then get confused because the aligners are now in that spot. The good news is that this goes away pretty quickly, usually within a week or two at most.
Can I Get Invisalign If I've Had Braces in the Past?
In most cases, yes. Many patients who had braces in their youth have experienced their teeth shifting back and require orthodontic work again. In fact, you may be more eligible for Invisalign if you have previously worn braces, as the braces most likely took care of the more severe orthodontic problems.