Dental Implants – Everett, WA
How You Can Replace Teeth to the Fullest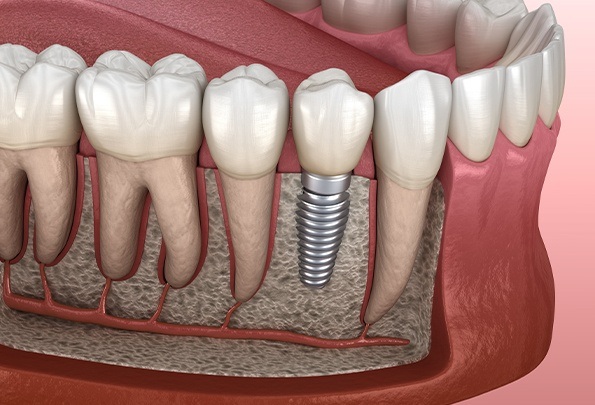 Unlike other methods of tooth replacement, such as dentures or dental bridges, dental implants work to replace the entire tooth structure. When we talk about tooth replacement and dental implants, we're referring to the roots of teeth responsible for many important functions. Many of these functions are only restorable via dental implants, which is just another reason why we recommend them to many of our patients. If you're interested in your eligibility for tooth replacement with dental implants in Everett, WA, give our dental office a call!
Why Choose Albright Family Dental for Dental Implants?
Implants Placed In-House for Added Convenience
Mini Dental Implants Available
Judgement-Free Dentists and Team Dedicated to Personalized Care
The Dental Implant Process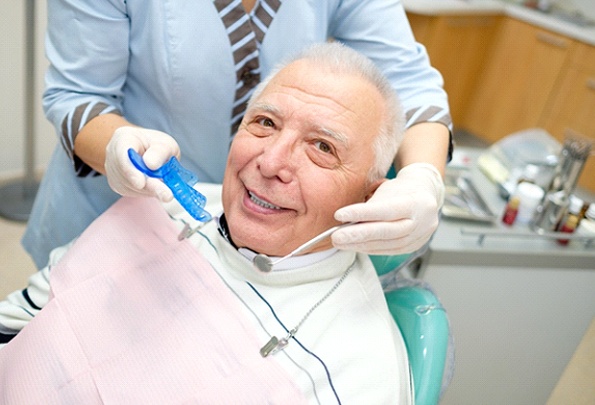 Dental implant treatment consists of multiple phases, making it possible to replace teeth fully and make your smile complete. Each phase plays a crucial role in the longevity of your new tooth, and Dr. Kaopua is happy to discuss each step of treatment with you in great detail during your consultation so you can feel comfortable about your future care. In the meantime, feel free to read through the process on our website and give us a call directly if you have additional questions!
Benefits of Dental Implants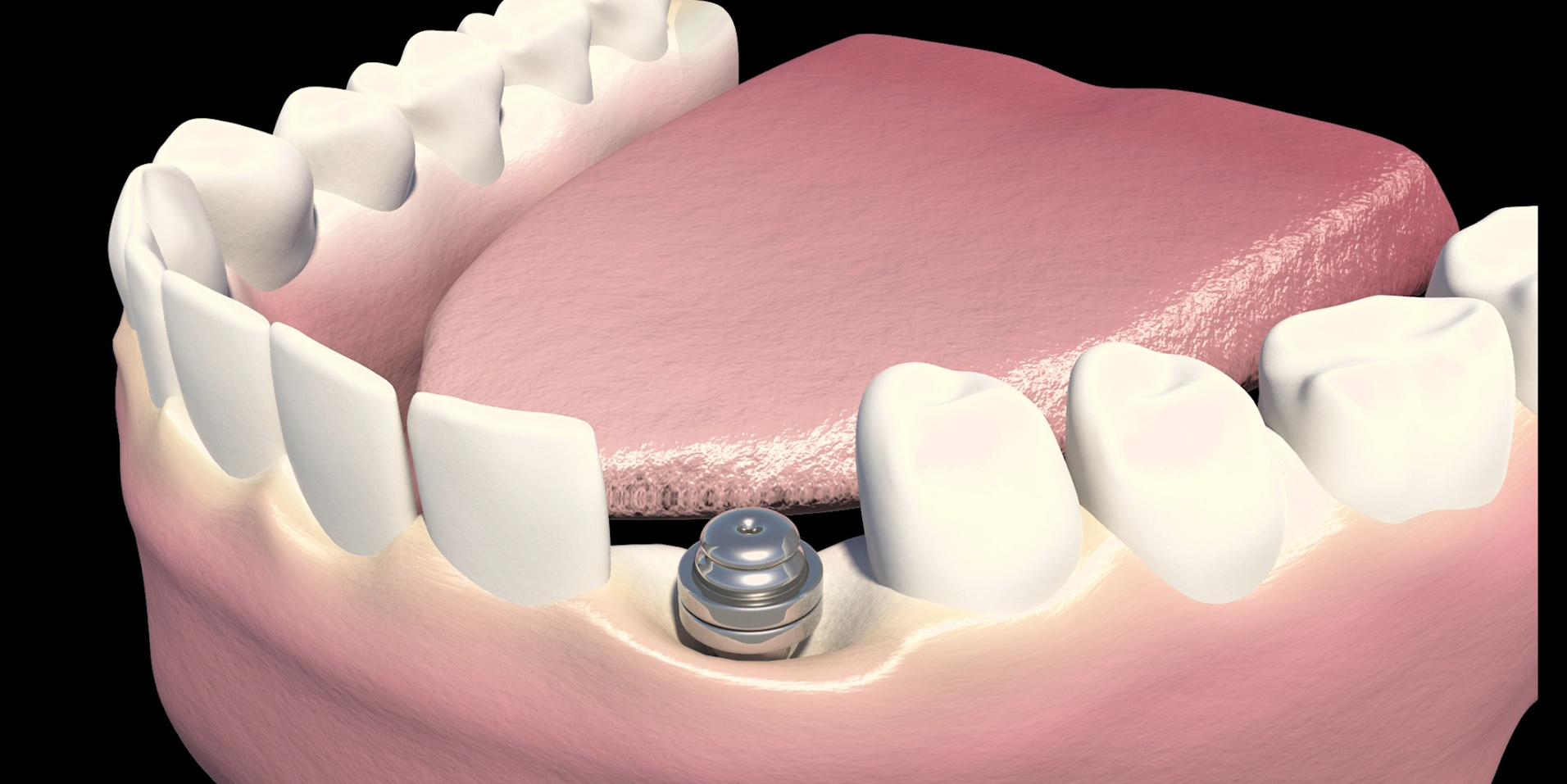 When you replace the entire root structure of teeth, not just the crown portion, you're doing truly incredible things for your long-term smile and oral health. Dental implants offer far more than any other tooth replacement solution and make it possible to maintain a happier, healthier smile for longer. With more than 5 million dental implants placed each year in the U.S. according to the American Dental Association (ADA), it's no wonder so many people are embracing the benefits of dental implants in Everett! If you want to be a part of this growing number of satisfied individuals, take a look at the advantages listed below and schedule an appointment to see our team today!
Indications for Dental Implants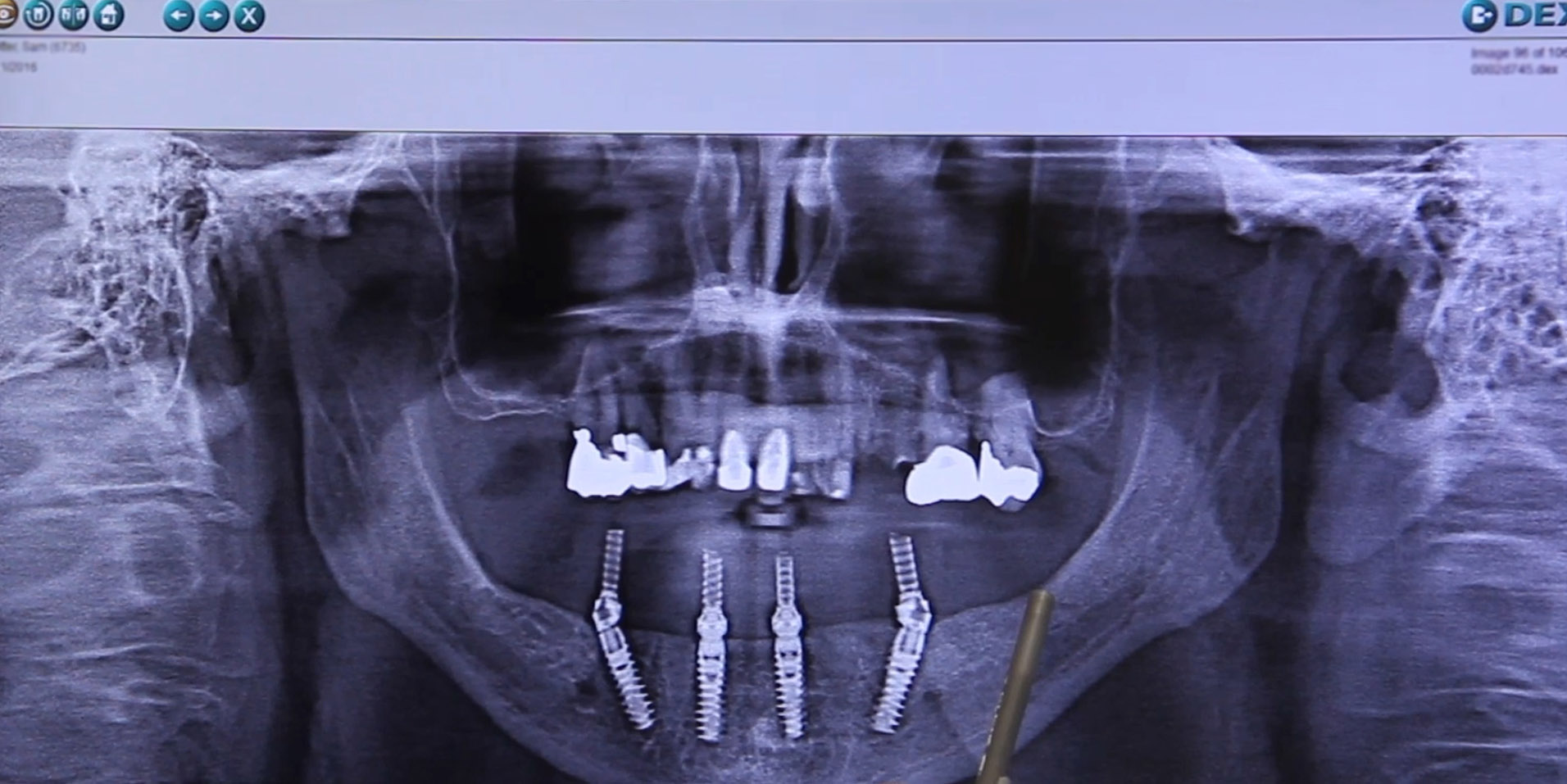 There are many ways we can replace your missing teeth. Dental implants are designed to replace single, multiple, and even all the teeth in a single arch thanks to their versatility. Keep reading to learn exactly how we make it happen at Albright Family Dental!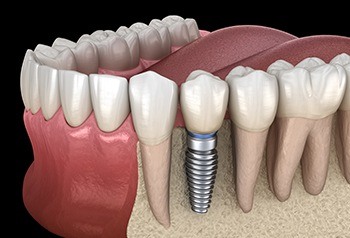 Missing One Tooth
To replace a single tooth, one titanium implant is paired with a porcelain crown and an abutment that attaches them together. The abutment also keeps the crown stabilized as you eat your favorite foods. We always use porcelain crowns for the most natural-looking replacement tooth possible.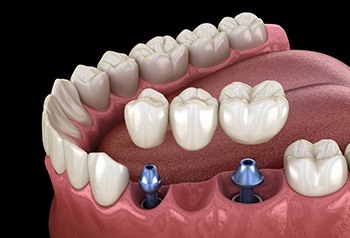 Missing Multiple Teeth
When you need multiple teeth replaced, you can dedicate a pair of dental implants to a single dental bridge. Since the implants are strong enough to hold a bridge, there's no reason for removing existing tooth enamel to make room for a restoration, which is typical for dental bridges.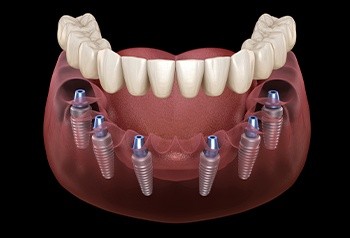 Missing All of Your Teeth
By placing a series of dental implants throughout your jaw, typically about four to six, you can replace all the teeth in your arch seamlessly. Full and partial dentures can be customized to not only fit with dental implants, but be either fixed or removable.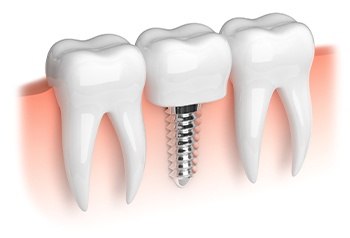 Mini Dental Implants
Mini dental implants are significantly smaller and thinner than traditional dental implants. The reason they are smaller is because some patients do not have enough bone material to hold a traditionally-sized dental implant. Mini dental implants integrate with bone tissue more easily, therefore increasing the likelihood that you or a family member can have their smile restored via implants.
Understanding the Cost of Dental Implants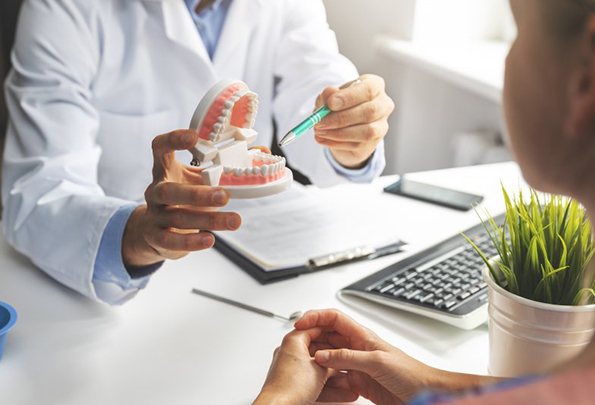 Since they are a highly customized treatment, it can be difficult to say what the cost of dental implants in Everett will be until we've performed a detailed examination of your mouth. Your individual needs – whether it's having multiple dental implants placed or expanding your current jawbone volume via bone grafting procedures – will dramatically influence the total cost. Of course, that doesn't mean your dental implants aren't a worthwhile investment. Replacing your missing teeth with implants will ensure that you enjoy a fully functional, beautiful smile for years, if not decades, to come!
Who Dental Implants Can Help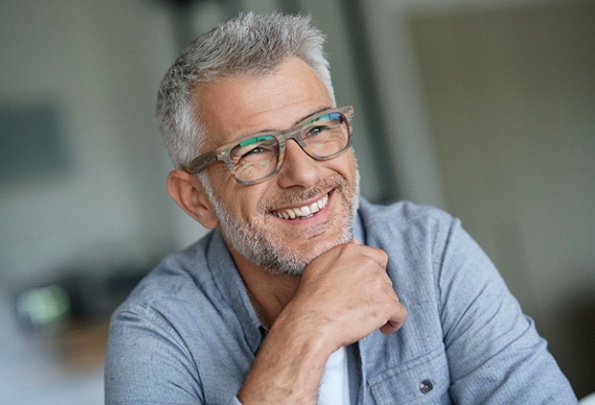 Since dental implants are a highly customized treatment, it can be difficult to say what the cost will be until we've had a detailed examination of your mouth. Your needs, whether it's having multiple dental implants placed or expanding your current bone volume via grafting procedures, will dramatically influence the total cost. Of course, that doesn't mean your dental implants aren't a worthwhile investment. Getting your needs nailed down now will ensure that your implant lasts for a very long time, require little maintenance, and fully restore your basic everyday functions.
Dental Implant FAQs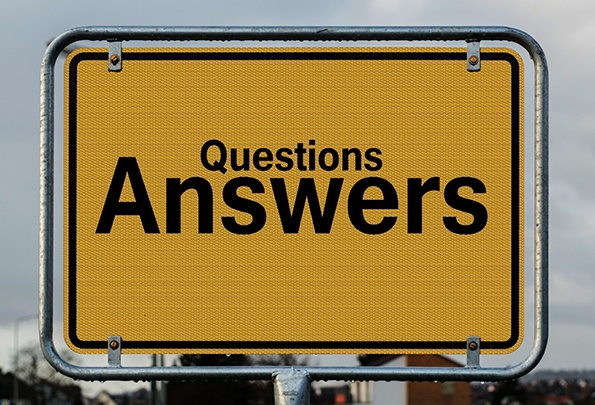 Your cosmetic dentist in Everett can recreate your missing teeth using dental implants. Although you're excited to rebuild a beautiful smile, it's normal to be a bit apprehensive before you're ready to commit to them. Don't worry, we'll explain the entire process during your initial consultation. To help ease any apprehensions until your visit, here are the answers to a few of the most common questions patients ask us about the procedure.
Dental Implants Post-Op Instructions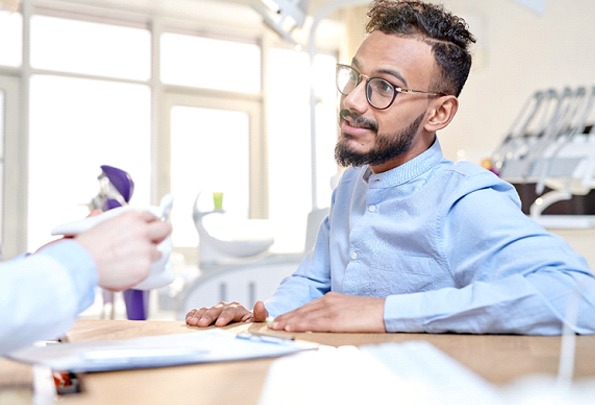 After any oral surgery, it's very important to follow all aftercare steps provided by our office. It's no different after you receive dental implants. To ensure the smoothest recovery possible and avoid any hiccups in your tooth replacement process, take note of the following tips below. If you have questions, whether it's about your aftercare or to report symptoms that have you concerned, do not hesitate to get in touch with our team members.
Maintaining & Caring For Your Dental Implants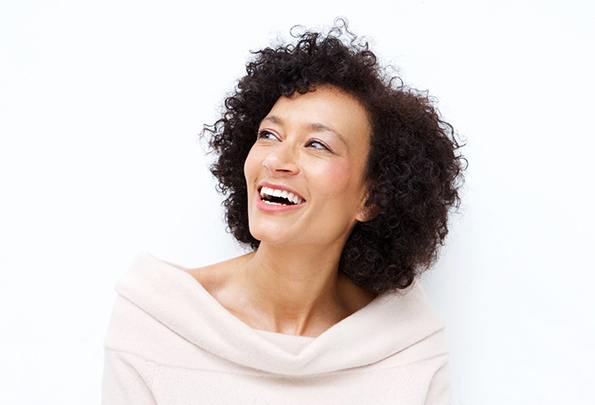 Are you aware of proper dental implant care in Everett? Once your permanent prosthetics are in place, it's important that you learn how to maintain them to ensure they last as long as possible. Designed to have a lifespan of 30 years or more, dental implants require regular upkeep to avoid damage and potential failure, which can be caused by gum disease and unhealthy habits. At Albright Family Dental, our team is here to provide helpful tips to make sure you enjoy your smile for a lifetime.
Advanced Dental Implant Procedures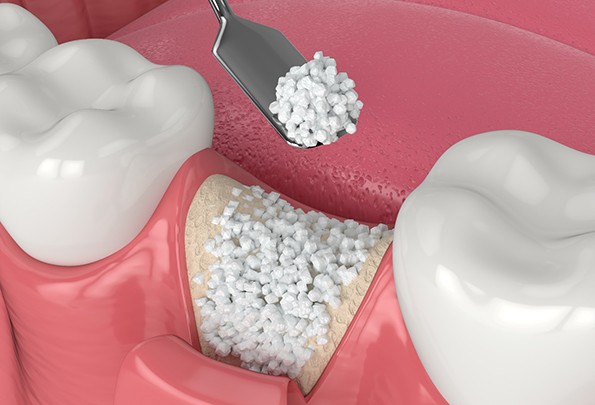 Out of the many treatments available in dentistry, dental implants are among the most complex. However, even before the placement procedure can take place, you may need to undergo other advanced procedures that help ensure successful implants. Many of these consist of strengthening the jawbone so that it integrates securely with the implant posts. Fortunately, Dr. Kaopua has the training and expertise to perform these highly specialized treatments right here in our Everett office.
Dental Implant Technology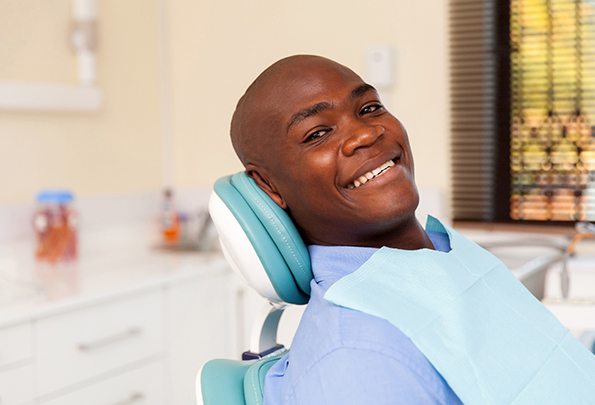 Out of all the procedures performed in dentistry, implant placement is one of the most complex. The smallest error can lead to failure. Fortunately, we take advantage of some of the most advanced technology available to ensure excellent results even for the most complicated cases. With these innovations, we are better able to execute implant placement and restoration and give each patient a better overall experience. Learn more about our implant technology in Everett by continuing to read the content below.