Children's Dentistry – Everett, WA
Dentistry Matters at Every Stage of Life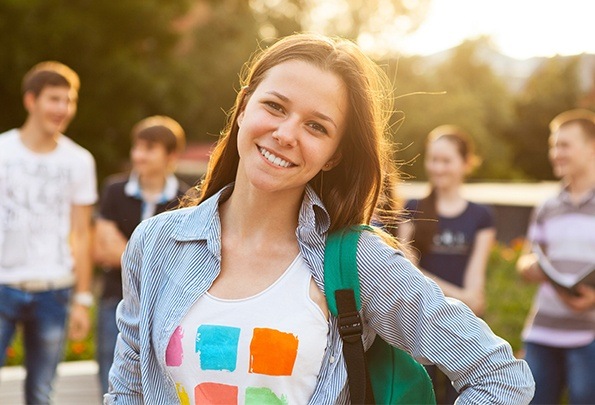 While it is true that your child's baby teeth will eventually fall out on their own, it doesn't mean that your child shouldn't be closely monitored by Dr. Kaopua every six months. Additionally, tooth decay and cavities are especially common in both younger and older patients, so it's crucial that we catch any early problems before they become a major issue. Our dentists and team members at Albright Family Dental are gentle, kind and compassionate, no matter what treatment is needed. To schedule your child's next visit, contact our dental office today for children's dentistry in Everett, WA!
Why Choose Albright Family Dental for Children's Dentistry?
Effective and Reliable Dental Sealants Available
Highly Personalized Treatments to Meet Your Accommodations
Caring and Patient Team Dedicated to Compassion
Children's Dental Checkups & Teeth Cleanings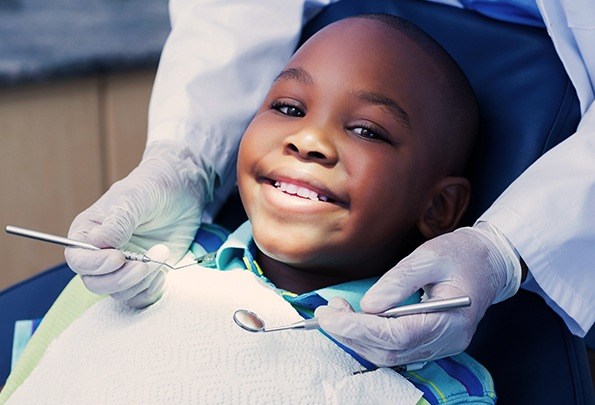 When your child comes in for their first visit, we do everything possible to make their first impression of dentistry a positive one. This way, we can make all of their future visits easier to get done, especially if they feel nervous prior to arriving. Furthermore, the younger they are, the less comprehensive treatment will actually be performed. All we intend to do is briefly examine their mouth, remove any small bits of plaque or tartar we find, then educate you and your child on the best steps to take for at-home oral care. We may also discuss future treatments you may want to consider, including fluoride treatments and dental sealants.
Dental Sealants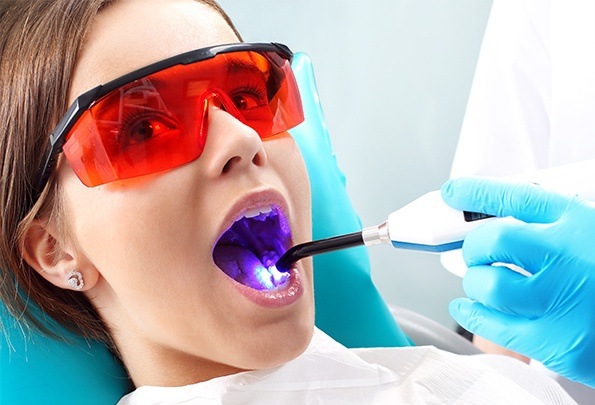 Is your child struggling with oral care? Did they develop their first cavity? Honing and perfecting an oral care routine can be difficult at a young age, which is why our dental office recommends dental sealants for additional protection. Once this composite resin material is placed and hardened using a special curing light, your child can expect protection from oral bacteria and food debris in their most vulnerable teeth. This particularly includes the molars and premolars, both of which have deep pits and fissures for bacteria to collect and fester in.
Fluoride Treatments for Children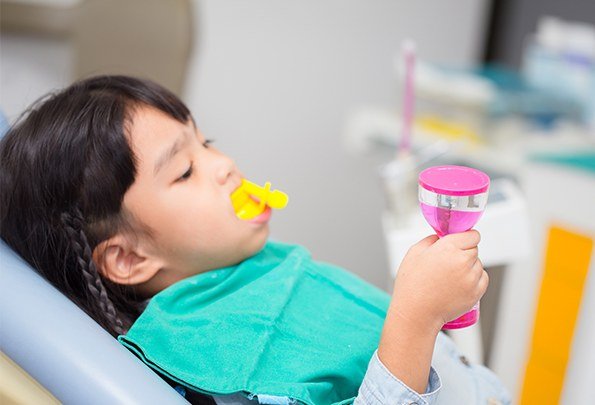 After your child has their cleaning completed, we recommend that they also undergo a brief fluoride treatment as well. Developing smiles need to have sufficient fluoride in order to remain strong and healthy, and fluoride is a crucial part of that process. Treatment only takes a few minutes to complete and is sure to keep cavity-causing bacteria at bay as well as strengthen enamel for the foreseeable future. Just make sure they also practice daily oral care at home!
Frenectomies/ Lip & Tongue-Tie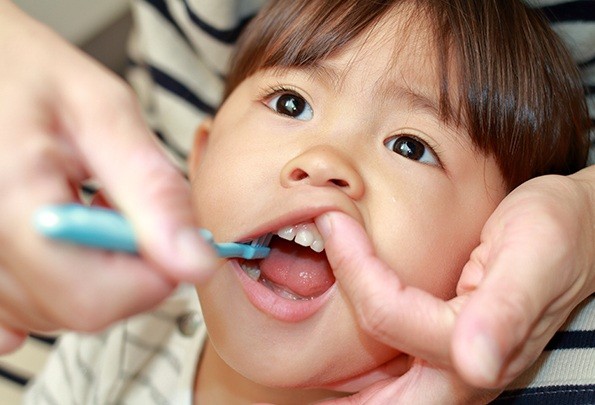 For some younger patients, it can be difficult to speak or eat the foods they enjoy. One of the most common issues is an enlarged frenulum, which is a small sliver of tissue that connects the tongue and lips to the floor and ceiling of the mouth. To provide full movement of their mouth and make basic tasks easy, we use a soft tissue laser to carefully and precisely reduce the size of their frenulum or lip/tongue-tie. This procedure is called a frenectomy.
Non-Nutritive Habits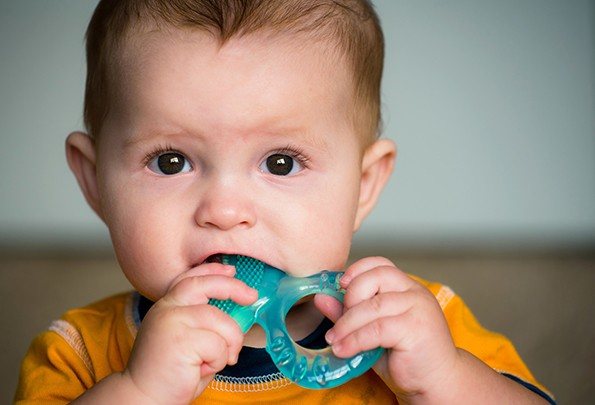 Many parents may not realize this, but certain non-nutritive habits can actually be quite harmful for your child's oral development. For example, thumb-sucking past the age of three can lead to changes in dentition, or the way in which your child's teeth are arranged, and in their condition. During your visit, we'll help your child break poor habits that could permanently affect their smile. We'll always be patient, kind and respectful to your child however we can, in order to make their visit comfortable.
Pulp Therapy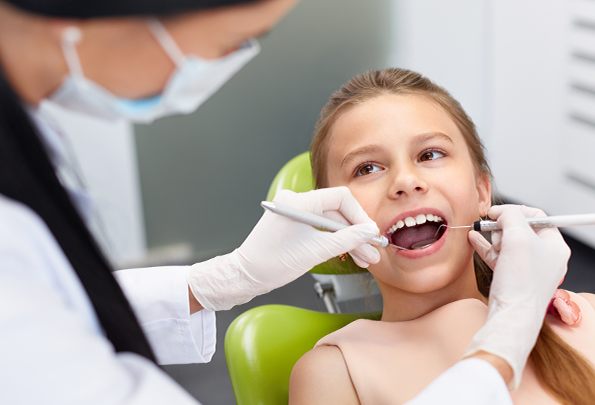 Did you child recently experience a bad fall that left their tooth damaged or broken in some way? Making sure that every part of their tooth is safe and restored, especially the pulp and inner area, is just another part of maintaining long-term oral health at a young age. With the help of pulp therapy, we can restore damaged teeth and prevent the need for an extraction. Keep in mind that this procedure can be performed on both primary (baby) and permanent teeth.